HOW TO USE TRAINING MODE IN DREAM LEAGUE SOCCER 2018
If you are a new user of dream league soccer 2018 and wants to improve your gaming skills then 1 question must came in your mind that how to use training mode in dream league soccer 2018 you must join the training sessions of dream league soccer 2018 to improve your gaming skills like penalty kick, right corner, left corner, free kick and etc. Do the best training and make your team more and stronger. Get more dream league soccer tips and tricks.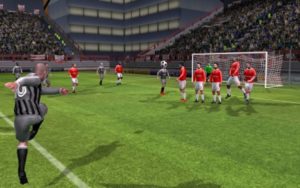 Step 1:
Open the game.
Step 2:
Click on the "My Club"
Step 3:
Now click on the "Traning" button and then you are able to use free training.
Step 4:
When you do too much training in the free training area.
Step 5:
After training in free training mode you are able to select your desired training mode.
Step 6:
For more info, you can watch the video tutorial on the same tab.